With warmer temperatures on the horizon, women everywhere are preparing to peel off their trendy winter wear, replacing it with short shorts and slip dresses that show off just the right amount of skin.
But whether you're sauntering beachside in your slinky bikini or getting dolled up for a poolside bash, your wrists shouldn't go bare.
Give your sunkissed wrists the five-star treatment with a perfectly-poised arm stack that will shimmer, flicker, and dazzle against the sunlight.
Curb Appeal: Rainbow Sapphire Curb-Link Bangle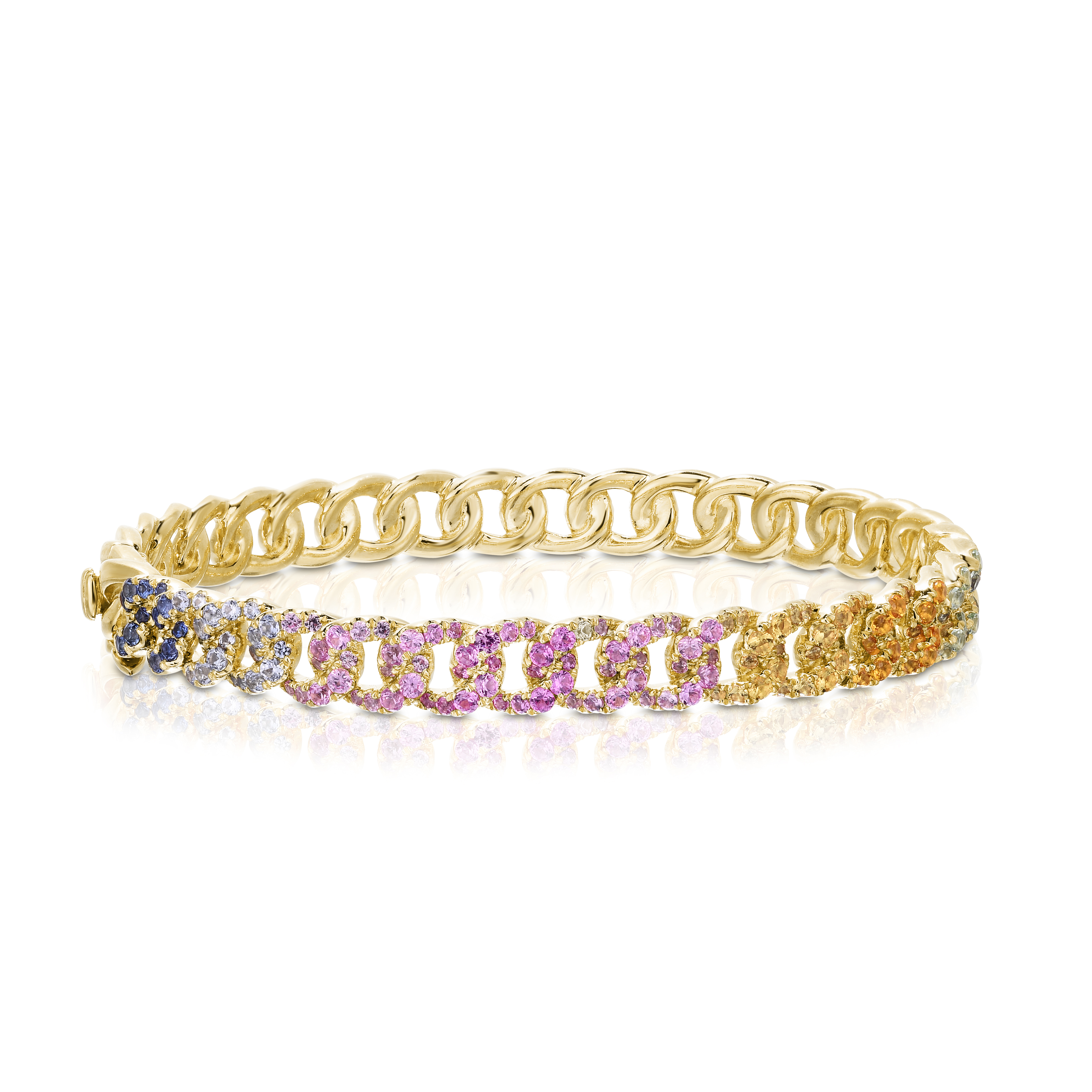 Nothing says "summertime fun" quite like bright and savvy colors, and that's precisely what this Rainbow Sapphire Curb-Link Bangle is designed for. This chunky bangle truly has all the curb appeal you could dream of, with a sensational assortment of pink, violet, silver, and golden sapphires.
This is the "it" piece in your arm stack, creating a vibrant, look-at-me focal point that pairs delightfully with deliciously tanned arms. Situated in an edgy chain-link fashion, it's a dramatic piece that will steal the show every time.
Elegant, Yet Trendy: Diamond Snake Chain Bracelet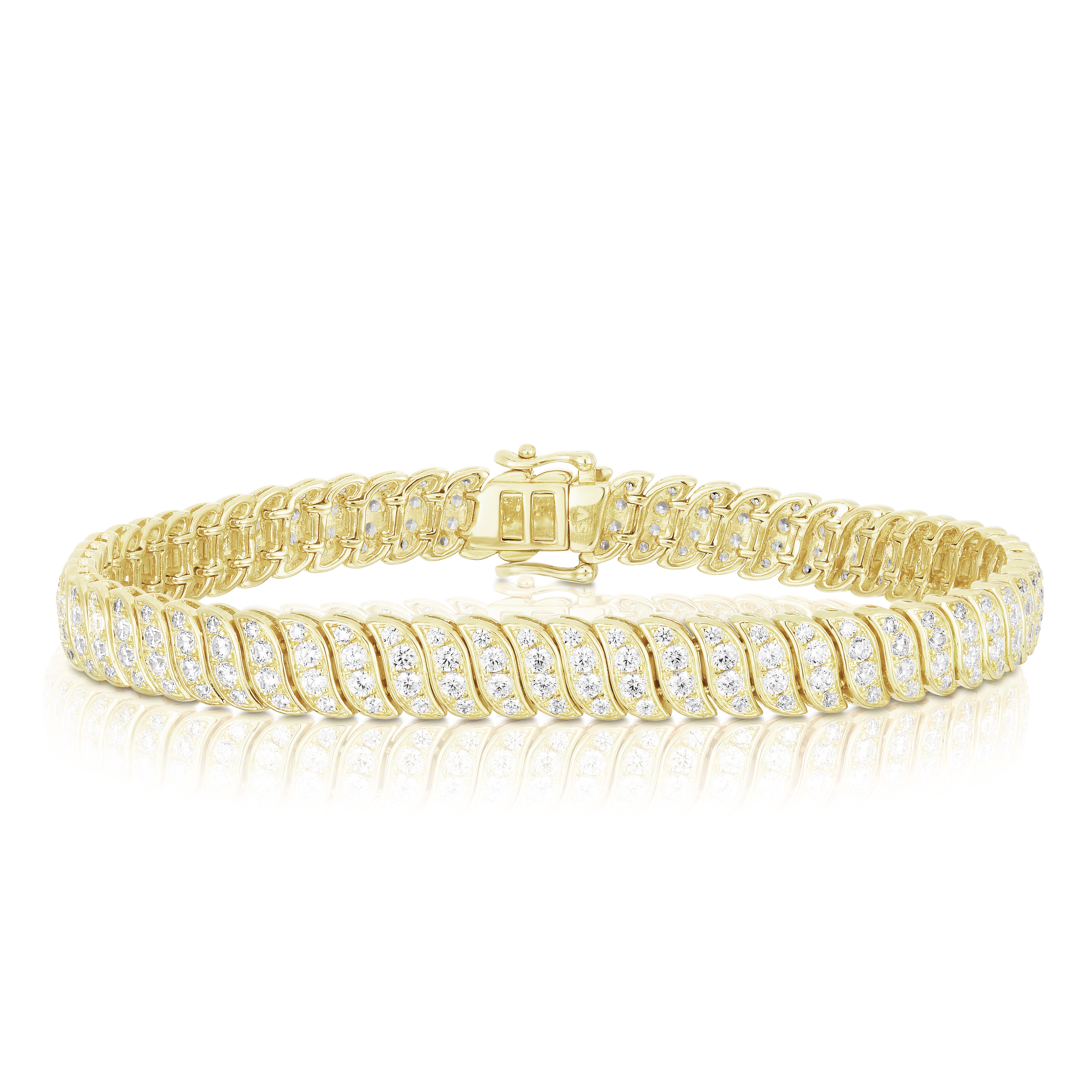 Dripping with elegance and sophistication with just the right amount of sass, the Diamond Snake Chain Bracelet is a must-have for any bedazzling arm stack. Slither this snake chain onto your wrist and enjoy an enchanting row of exquisitely-angled links sprinkled with head-turning diamonds.
Power Move: Rainbow Sapphire Long Link Bracelet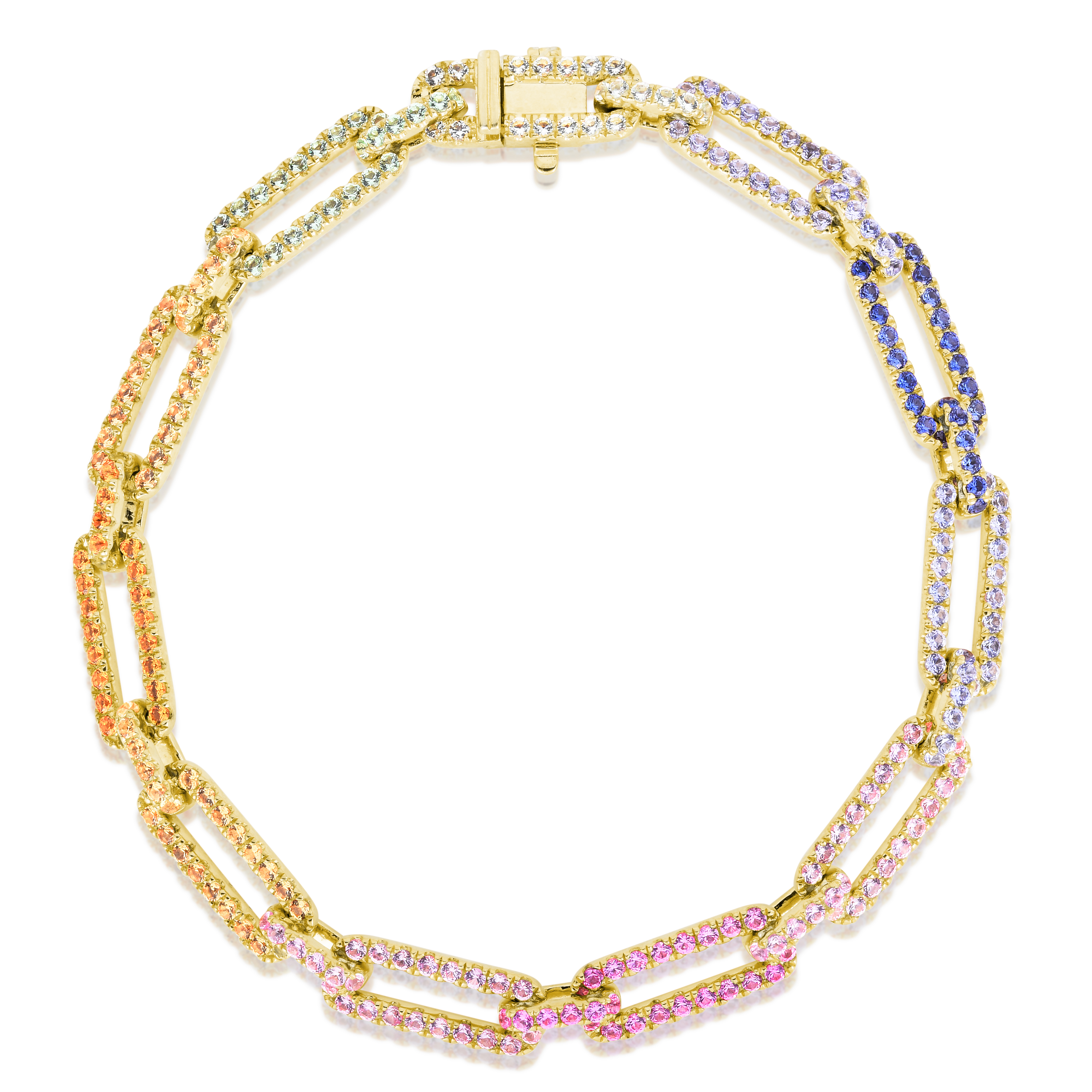 Longing for long links but dreaming of rainbows? Why not have it all? The goal this summer is to create that "wow factor" - and that's exactly what this Rainbow Sapphire Long Link Bracelet was made for.
This prowess long link bracelet is designed with an allure of 280 vibrantly-colored sapphires spanning every color of the rainbow. With an assortment of lively shades against a white, yellow, or gold base, this exotic piece is nothing short of a summertime showstopper.
Finishing Touch: Diamond Braided Bangle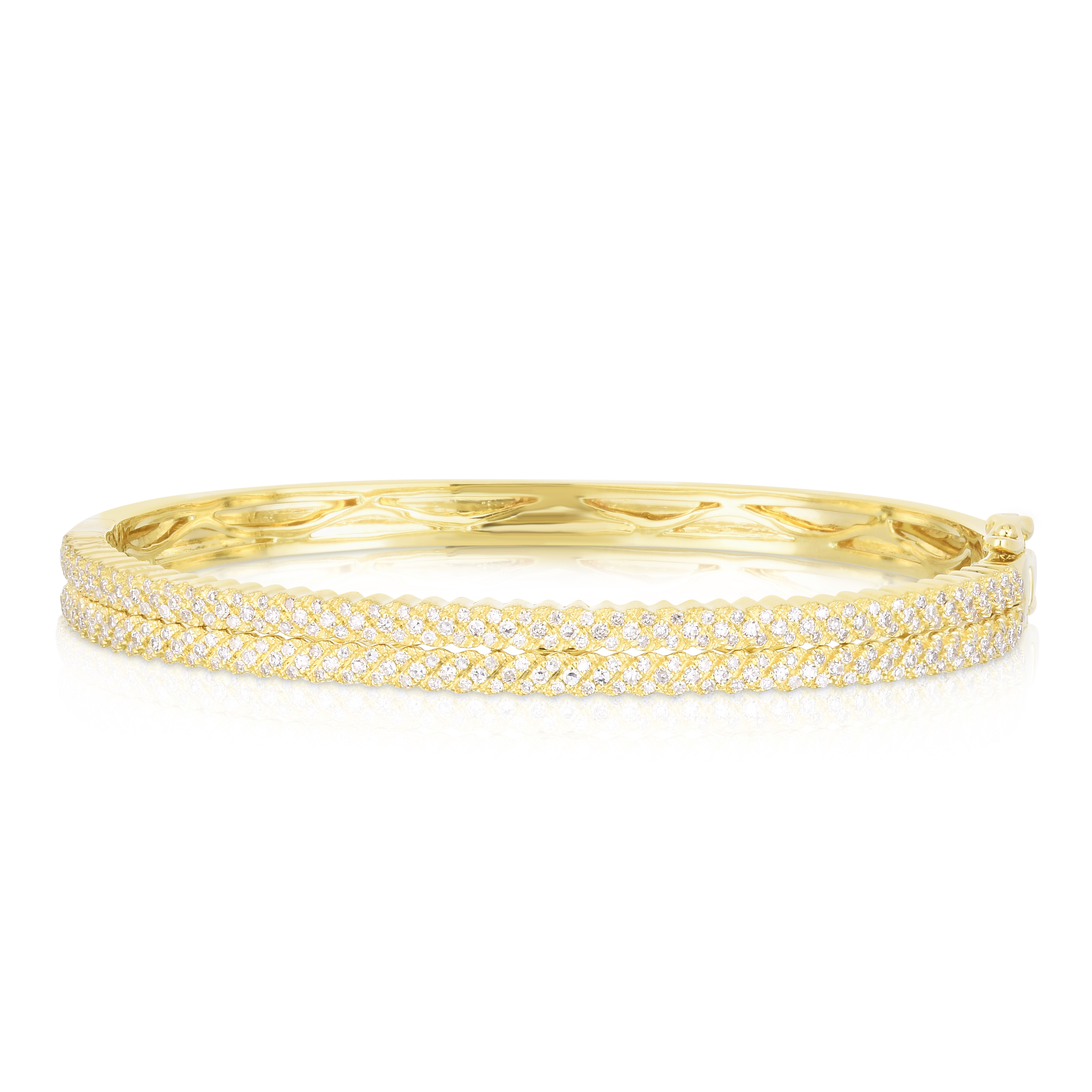 Creating an irresistible piece of artwork against your tanned forearms is a cinch when adding the Diamond Braided Bangle to your summery arm stack.
This luscious creation goes all out with two rows of exquisite diamonds in an intricate motif arrangement that meets in the middle. With sparkles at every angle, your summer looks get an instant striking makeover that's undeniably "Insta-worthy."
Your Sparkling Arm Stack Awaits…
Ladies, don't get caught this summer without glistening statement accessories. Sunkissed arms look best when riddled with bedazzling diamonds and playful sapphires, and now you have the ultimate playbook for stacking styles. Which bracelets will find their way onto your radiant skin this year?