An ill-fitting bracelet can be the downfall of even the most iconic stacks. Imagine finding the perfect wrist accent, only to discover it doesn't fit at all. Unfortunately, most jewelers have a one size fits all bracelet motto that can leave many people with dislike for bracelets and bangles.
This was the base for me when I first began collecting jewelry. The standard size bracelet is 7", which means bracelets would literally roll off my arm. Bangles would be so large they would twist and turn like a hula hoop around my wrist. I never understood how anyone could enjoy wearing them.
That's why we focus on offering various bracelet sizes to suit the needs of our fabulous clientele. Our collection focuses on high-end accessories with brilliant shine and eye-catching detail and comfortable wear for all wrist sizes.
Bracelet Sizing in a Nutshell
The perfect fit shouldn't be reserved for thigh-high boots and body-hugging denim- it should also be a focus when shopping for new wrist accessories.
The best thing to do is measure your wrist. All you need is a flexible tape measurer & to measure just below the wrist bone.
If your wrist measures between 5.8 and 6.8 inches, our stunning soft chain bracelets will fit perfectly. These bracelets are six inches long with a one-inch extender to fit various wrist sizes.
Our bangles are hinged and oval shaped, so no squeezing your hand into a round bangle. Here are our suggestions for your wrist size. If your wrist is 5.6-5.9 inches, we suggest a 16cm bangle. 6-6.3 inches, a 17cm bangle. 6.4-6.7 inches, an 18cm bangle. And for 6.7-7 inches, we suggest the 19cm size. This is just a guide! Some people prefer their bangles to fit differently and not as snug as I do.
If you're still unsure or don't see your size, don't panic! We can accommodate any wrist size.
Our Fave Bracelets That Fit Almost Anyone
We've broken free from the traditional sizing molds, offering our clients superior accessories in various sizes.
Here are just a few examples of our best-selling wrist pieces, complete with sizing options to suit your needs.
Illusion Emerald Diamond Bracelet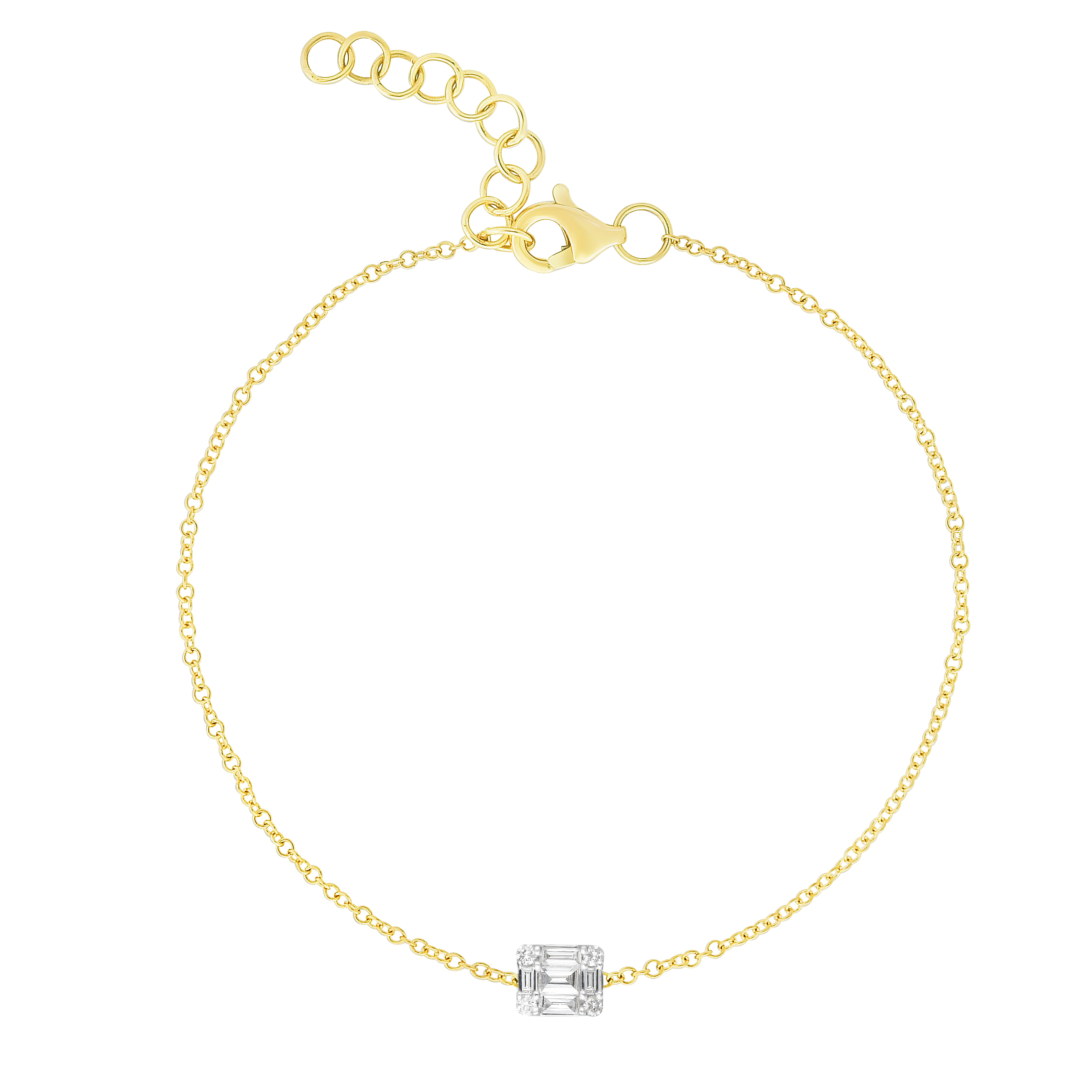 This trend-setting diamond bracelet is an undeniable best-seller. Crafted with a cluster of nine stunning diamonds creating an illusion emerald, it's the ideal base for all your stacking needs and can easily be described as the perfect finishing touch.
Available with a six-inch chain in white, yellow, and rose gold, complete with a one-inch extender, anyone can display this captivating wristlet comfortably. The only thing that's not an illusion is how glamorous you'll feel wearing this delicate accessory.
Petite Diamond Cuban Link Chain Bracelet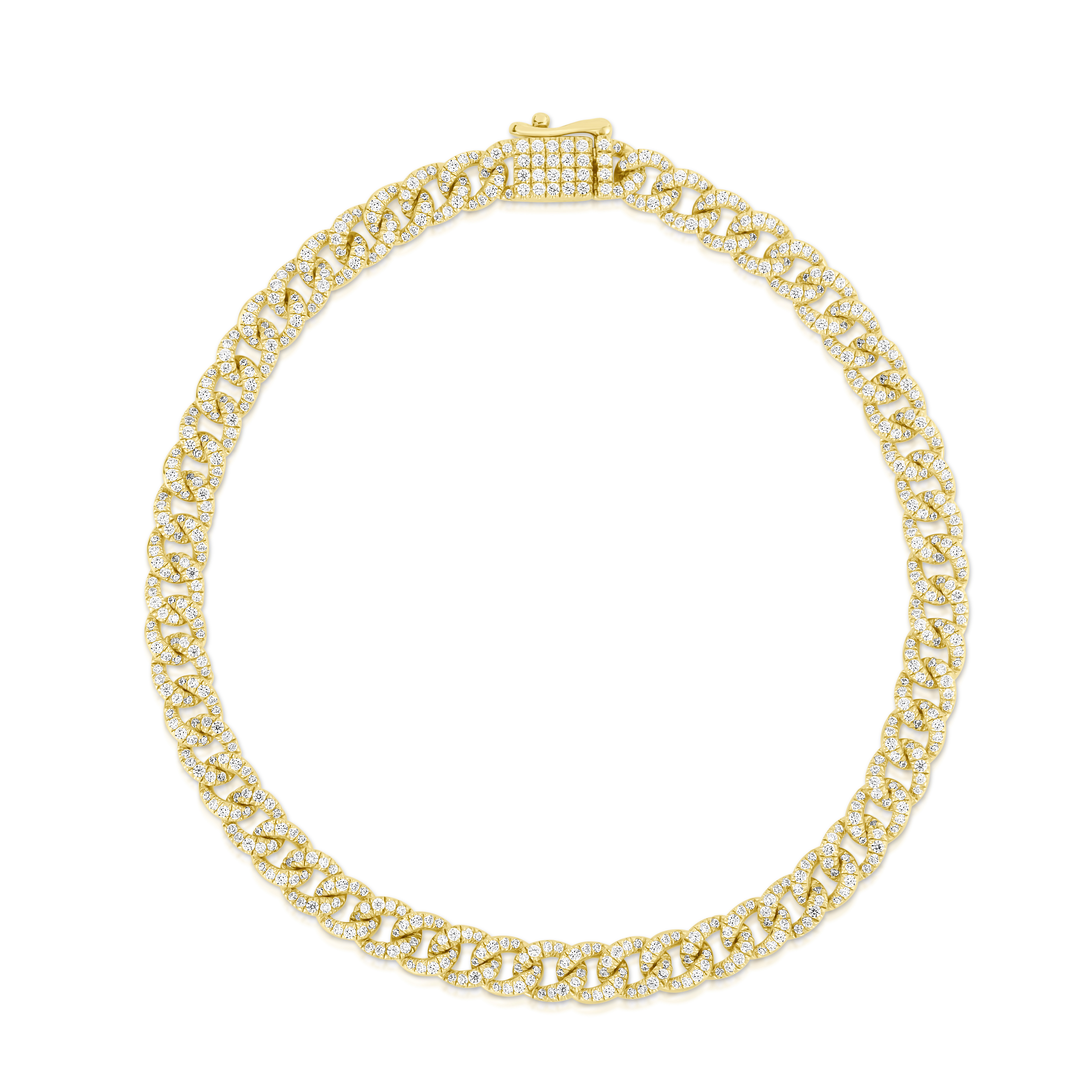 Cuban chain link accessories are always on-trend and flashy, and our Petite Diamond Cuban Link Chain Bracelet is no exception.
This blingy accessory features robust, look-at-me interlocking circles sprinkled with effervescent diamonds that can be seen for miles. The quintessential pairing of sophistication and durability, this accessory can easily be worn alone or used as your go-to for layering. Available in 6, 6.5, and 7-inch lengths, everyone can enjoy this fashion signature.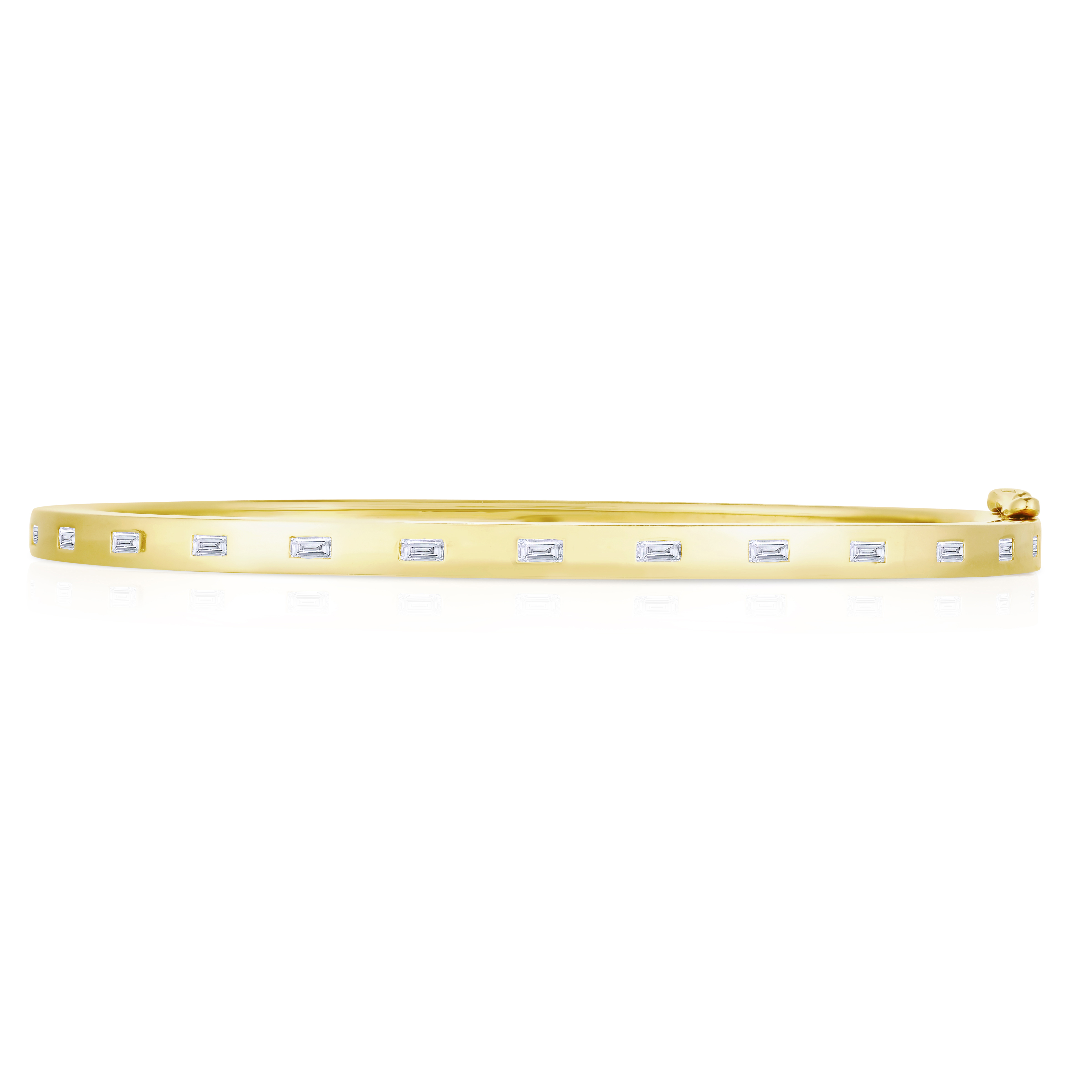 You may have always refrained from bangles, fearing they wouldn't fit you the "right way." But those worries can be a thing of the past with our awe-inspiring collection of bangles, including our most sought-after Inlay Baguette Diamond Bangle - available in sizes from 15 to 19 cm.
This bangle is known for its minimalist approach that doesn't slack on brilliance or shine. A classy bangle that's exquisitely decorated with a row of 13 inlay baguette diamonds, it's clear to see why this is a must-have accessory in your jewelry box. Wear it alone as an elegant statement piece, or pair it up with other fine jewelry to make a statement.
A Comfortable and Stunning Bracelet is a Click Away
Discomfort and bracelets used to go hand in hand, especially for those who don't fall under the "typical" umbrella of bracelet sizes. At URBAETIS, it's easy to find your perfect match - in terms of size and style. Enjoy our expansive, extraordinary lineup of lustrous bracelets and bangles in various sizes.
Which bracelet will find its way into your armoire?