Every strong woman needs a piece of jewelry that will embody her bold personality- and no accessory says "robust" quite like the mariner chain.
Inspired by the nautical world, mariner jewelry showcases an oval link with a bar right down the middle - paying homage to the heavy-duty chains used to pull anchors at sea.
If you're looking for a resilient yet delicate piece that matches your powerful persona, these mariner jewelry designs are exactly what you've been looking for.
Diamond Mariner Bracelet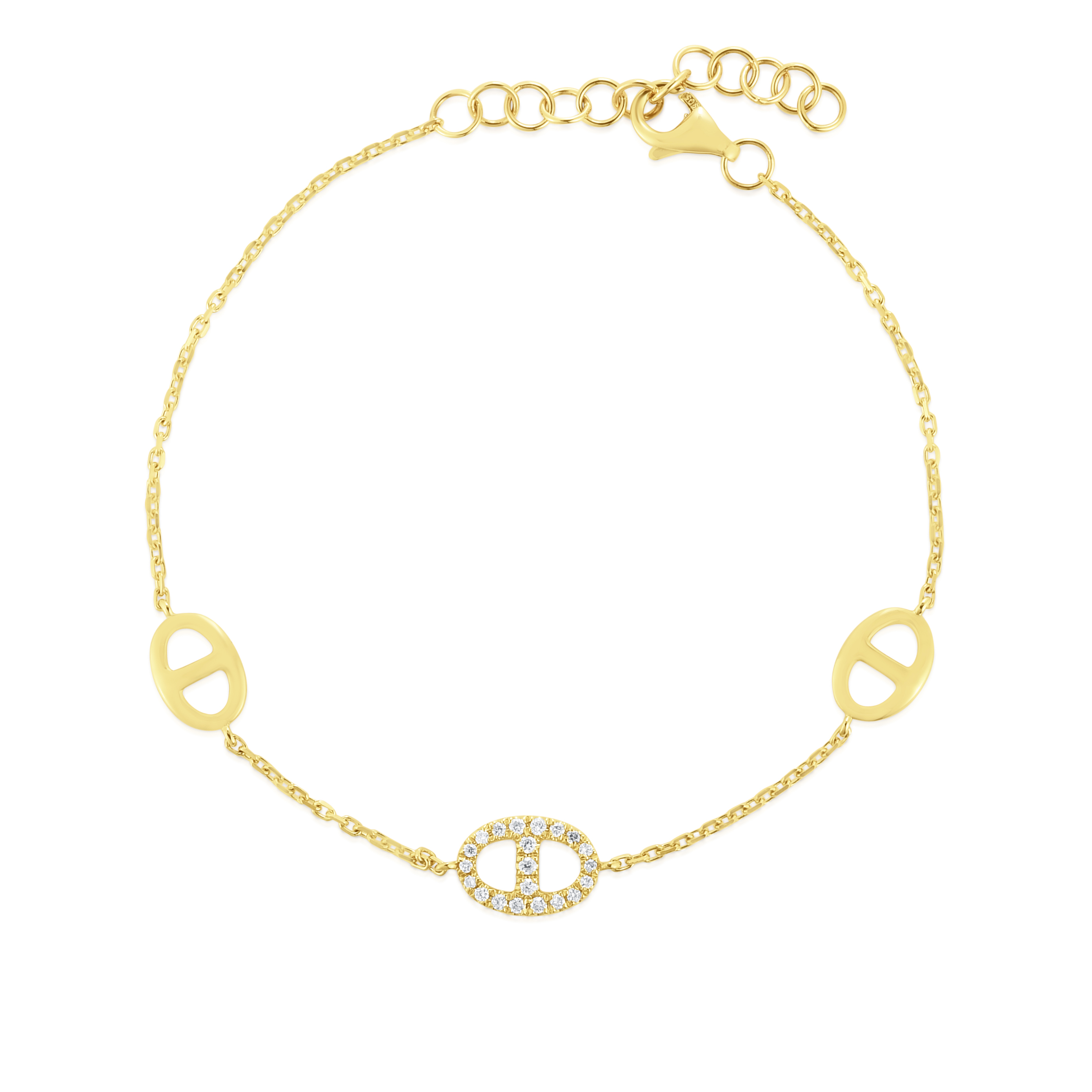 Finalizing your aesthetic is simple when you wrap this luxurious Diamond Mariner Bracelet around your wrist. It's sparkly enough to be your go-to everyday bracelet yet subtle enough to enhance any wrist stack.
This elevated take on the classic style aligns three gorgeous mariner pieces along a dainty, threadlike chain, ensuring the mariners remain the focal point at every turn. The middle mariner features 21 diamonds totaling 0.11 carats, creating a gleaming bangle that will sparkle and shine wherever it's worn.
Diamond Mariner Dangle Earrings
Here at URBAETIS Fine Jewelry, we never leave the house without earrings. But don't settle for just any earrings. Enter into a world of boss lady energy with divinely crafted mariner earrings.
First up are the mariner stud earrings, which place the mariner link on full display. Although this look is relatively simple, the mariner design is anything but subtle. It emits confidence and strength, a powerhouse in a small package.
These studs can be worn alone, but they look even better when complemented with other magnificent pieces - including the Diamond Mariner Dangle Earrings. These earrings are the epitome of class and vogue. The sculpted design features a contrasting single gold mariner piece dangling from a sumptuous mariner dotted with 38 diamonds totaling 0.13 carats - chef's kiss of bedazzling jewelry.
Diamond Mariner Necklace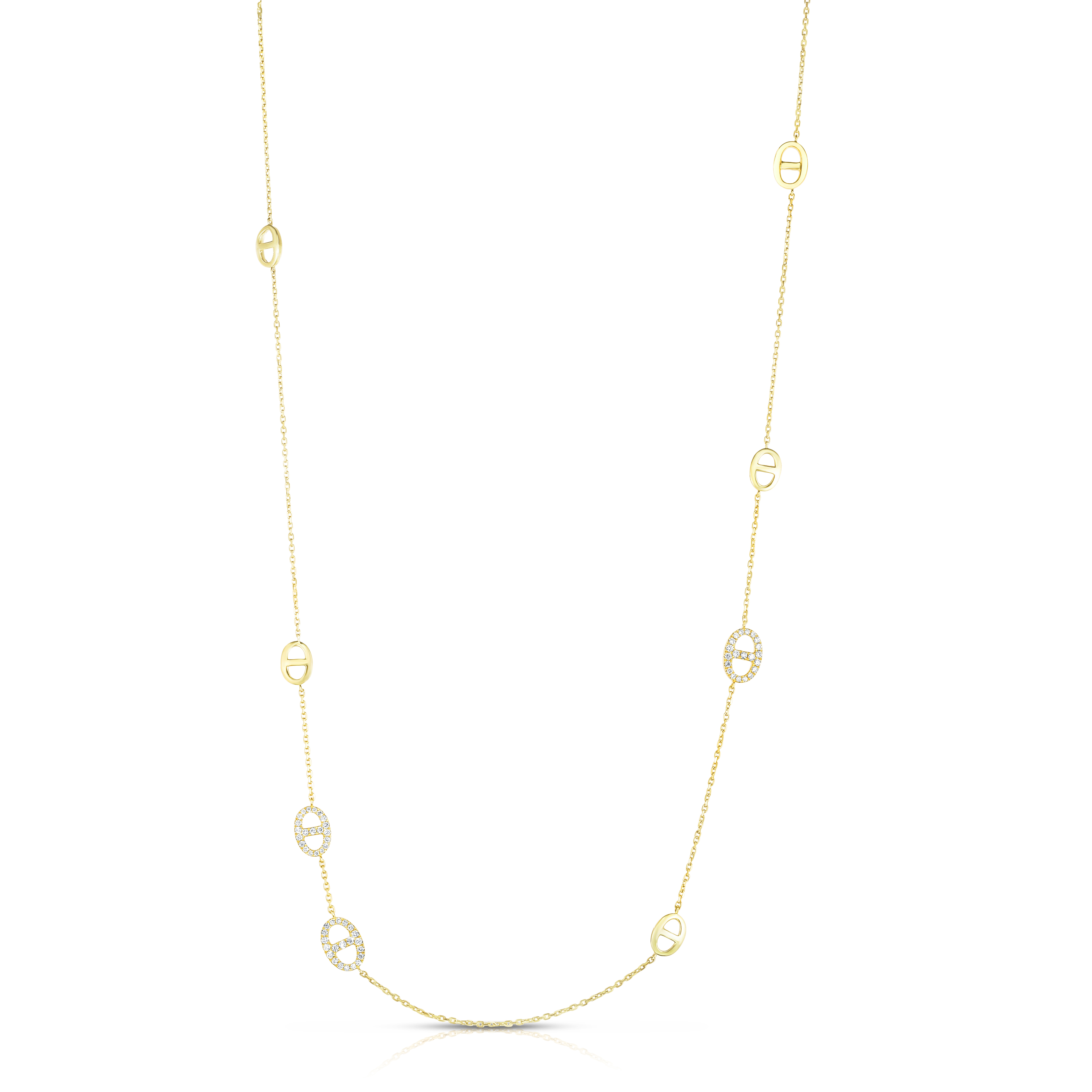 Planning to sophistically layer your necklaces? Our Diamond Mariner Necklacesare meant for you. Available in 16 or 30 inches, you can easily pair these Gucci Link necklaces together for a stellar, knockout style that demands attention.
Diamond Mariner Chain Ring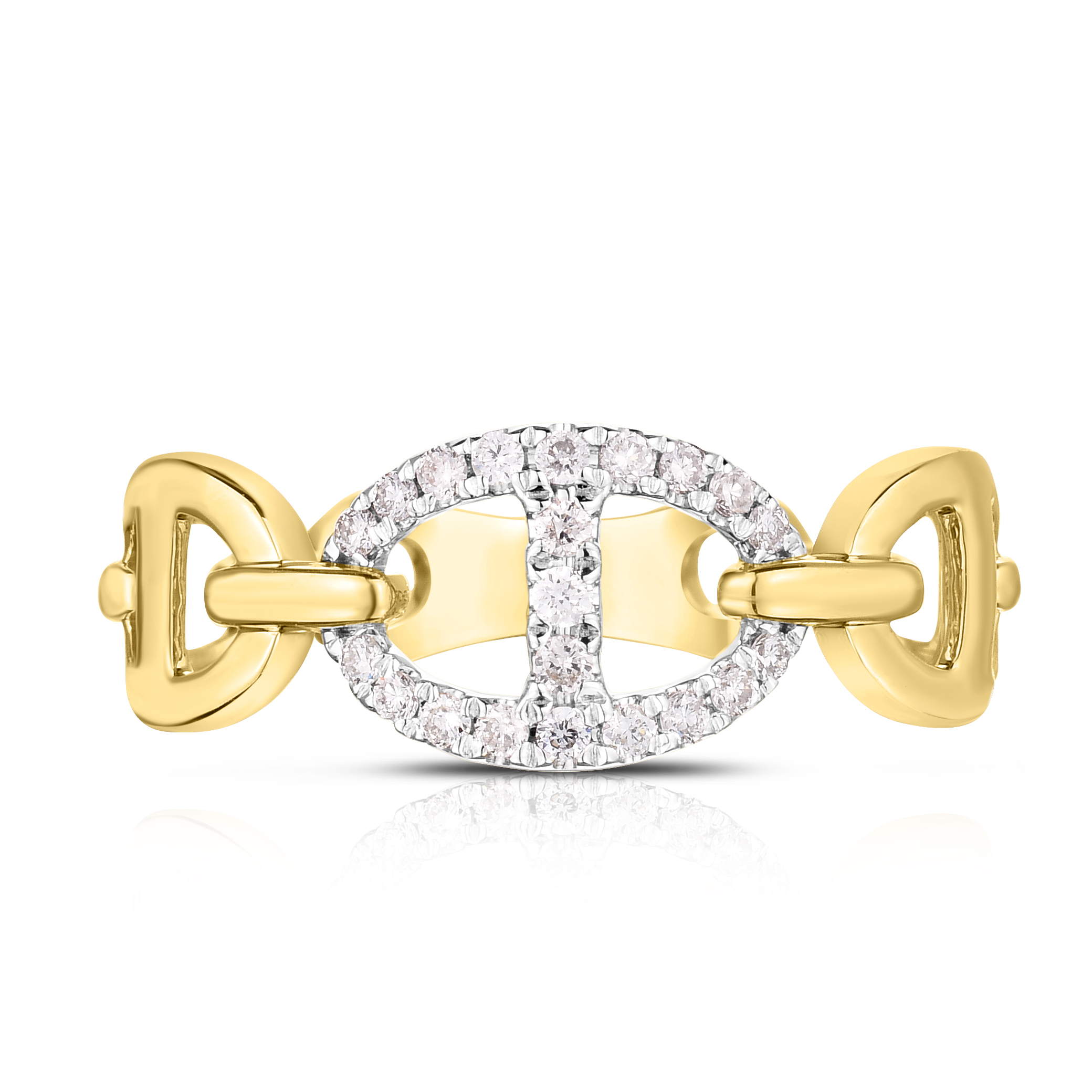 The Diamond Mariner Chain Ring is a must-have ring that integrates boldness with a touch of femininity. The interlocking mariners create an architecturally intriguing pattern, while the diamond-encrusted center mariner establishes an irresistible twinkle that can be seen for miles.
Puffed Mariner Anklet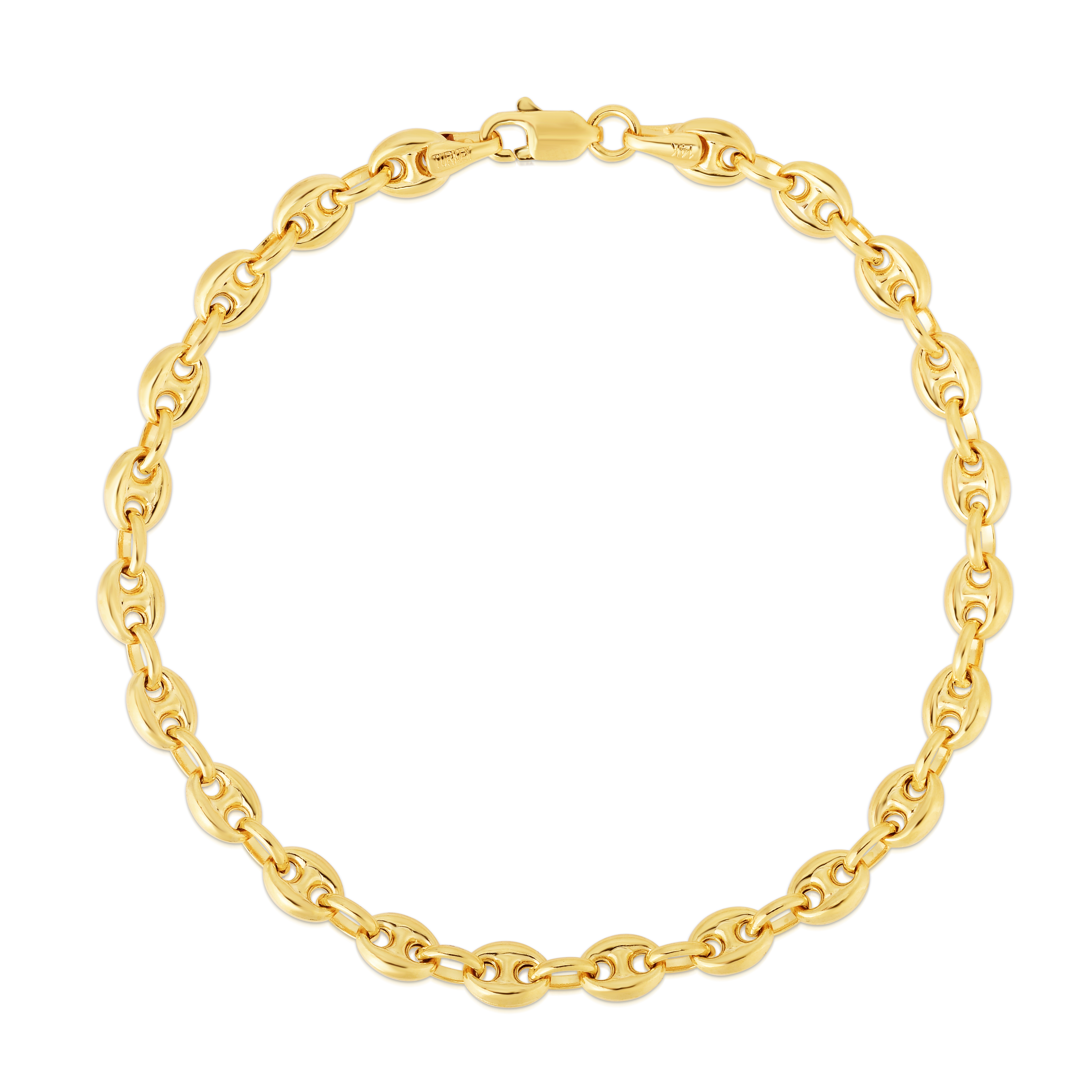 When you want to add some dazzle and sophistication to your long, perfectly sun-kissed legs, look no further than the Puffed Mariner Anklet. The anklet is artfully linked with puffed mariners crafted with a warm, yellow-gold hue. Wear this statement piece for guaranteed head-turning results.
Mariner - The Must-Have Accessory for the Dynamic Damsel
When you want an accessory that exudes strength and style, reach for your mariner chains. The only question that remains is, which one of these enthralling jewelry pieces will make its way into your jewelry box?