This year, style is all about evoking personality and passion. That said, we're breaking free from traditional diamond shapes and unleashing our inner diva with diamond marquise designs.
Fancy-shaped diamonds have made a serious comeback to the jewelry scene. It started with ovals, then came pears. Now, all eyes are on the exquisite marquise diamond. Marquises have always been an intriguing shape, but we are happy they are finally getting the recognition they deserve. This stunning collection is bigger, brighter, and more brilliant than ever before.
Rings
There are many ways to show off an ornate marquise shape, but one of our favorites is with a statement ring like our Marquise Diamond Wrap Ring. Perfect for the boho-chic wedding or maximalists looking to accentuate their style, this ring boasts a delicate winged design dripping with 104 bright white diamonds.
For those that prefer a more delicate and tamed sparkle, this alluring Marquise Diamond Stackable Ring exudes splendor and beauty while being entirely versatile. Stick with a single statement piece or stack several bands for a gorgeous, look-at-me finish.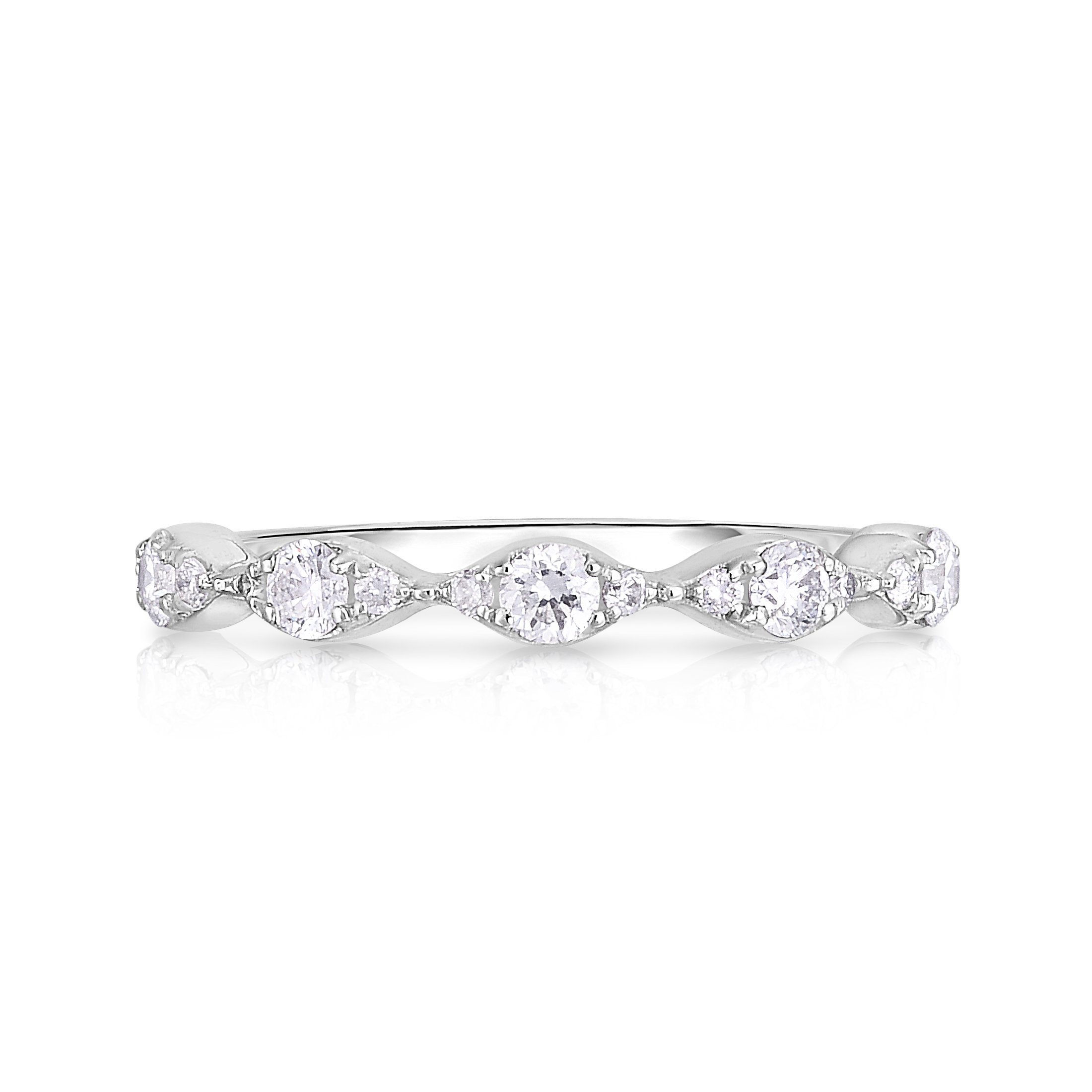 Necklaces
A diamond studded necklace is an easy way to add pizazz to any look, and this Domino Marquise Necklace doesn't disappoint. It draws all the attention while it dangles delicately across the chest with an intriguing arrangement of glamorous marquise diamonds.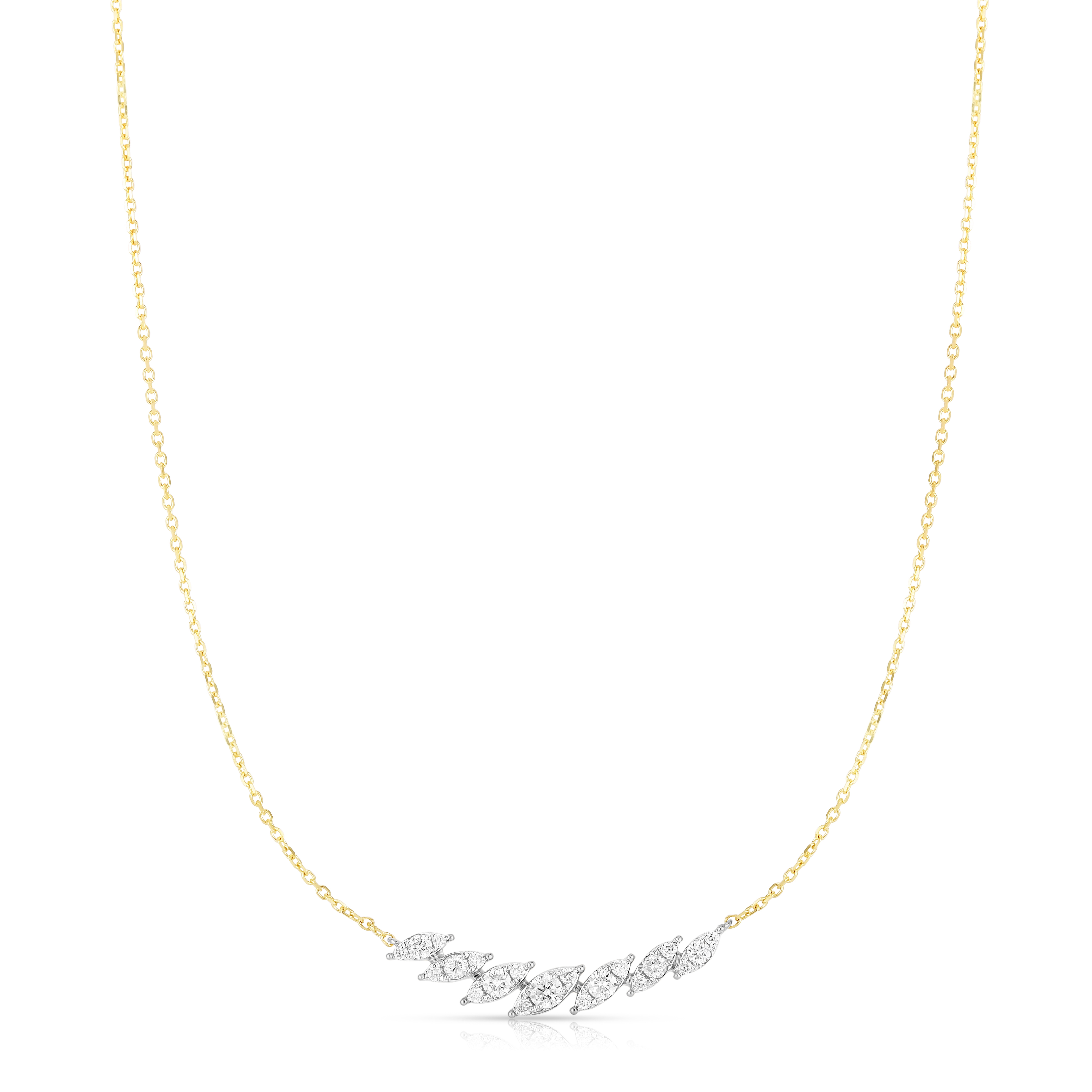 Bracelets
If you're looking to add an instant upgrade to your everyday apparel, there's no better option than this quiet yet elegant Marquise Diamond Bracelet. Available in 14k white, yellow, or rose gold, this dainty piece becomes an assertion of affluence with four gorgeous illusion marquise diamonds lined up to perfection.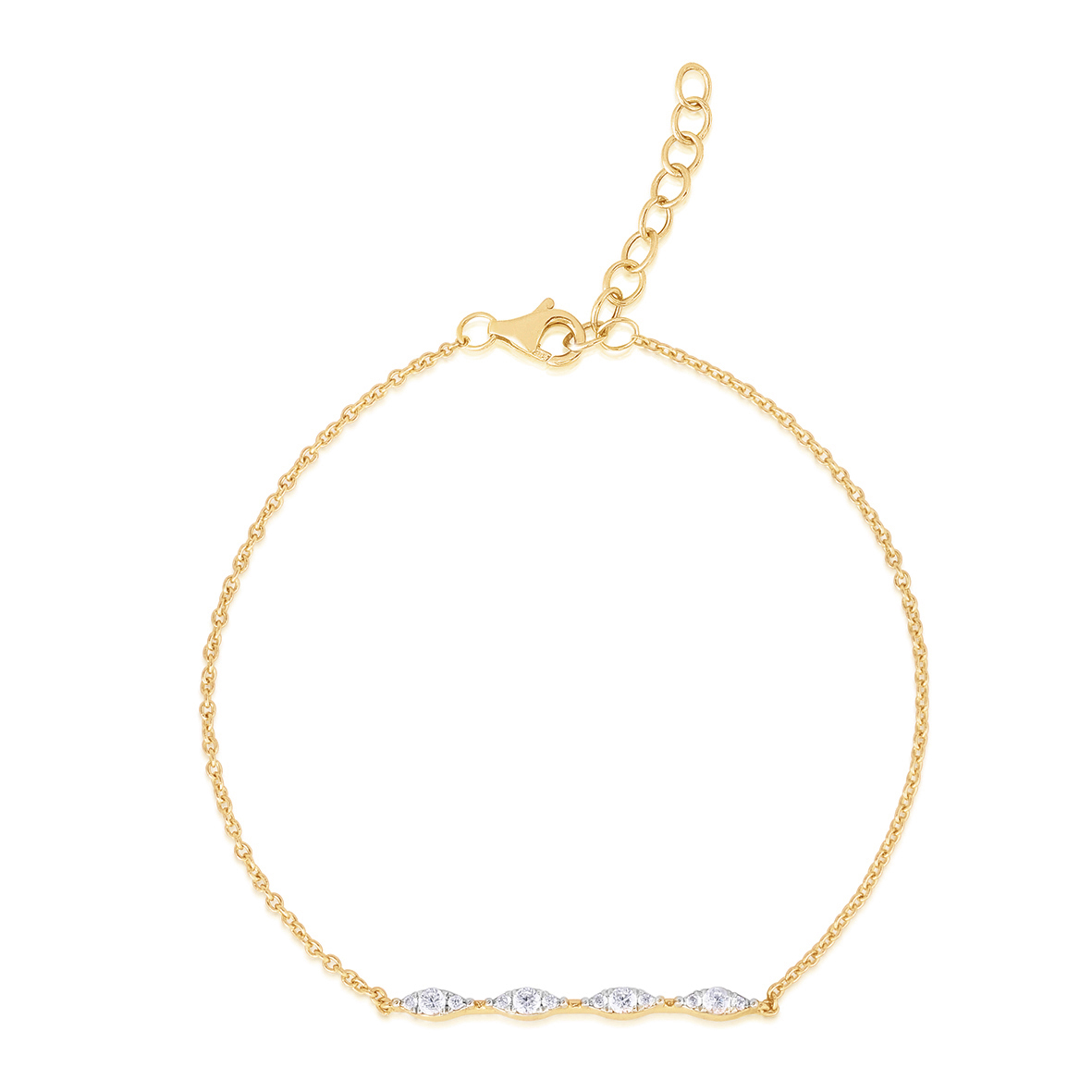 Earrings
You may have thought that earrings were the perfect minimalist accessory - think again. These striking Marquise Diamond Circle Studs are anything but minimal. The captivating curvy silhouette is drenched in an alluring wave of diamonds from top to bottom. If you're looking for a glamorous finish that pairs well with all your fashion statements, you've found the one.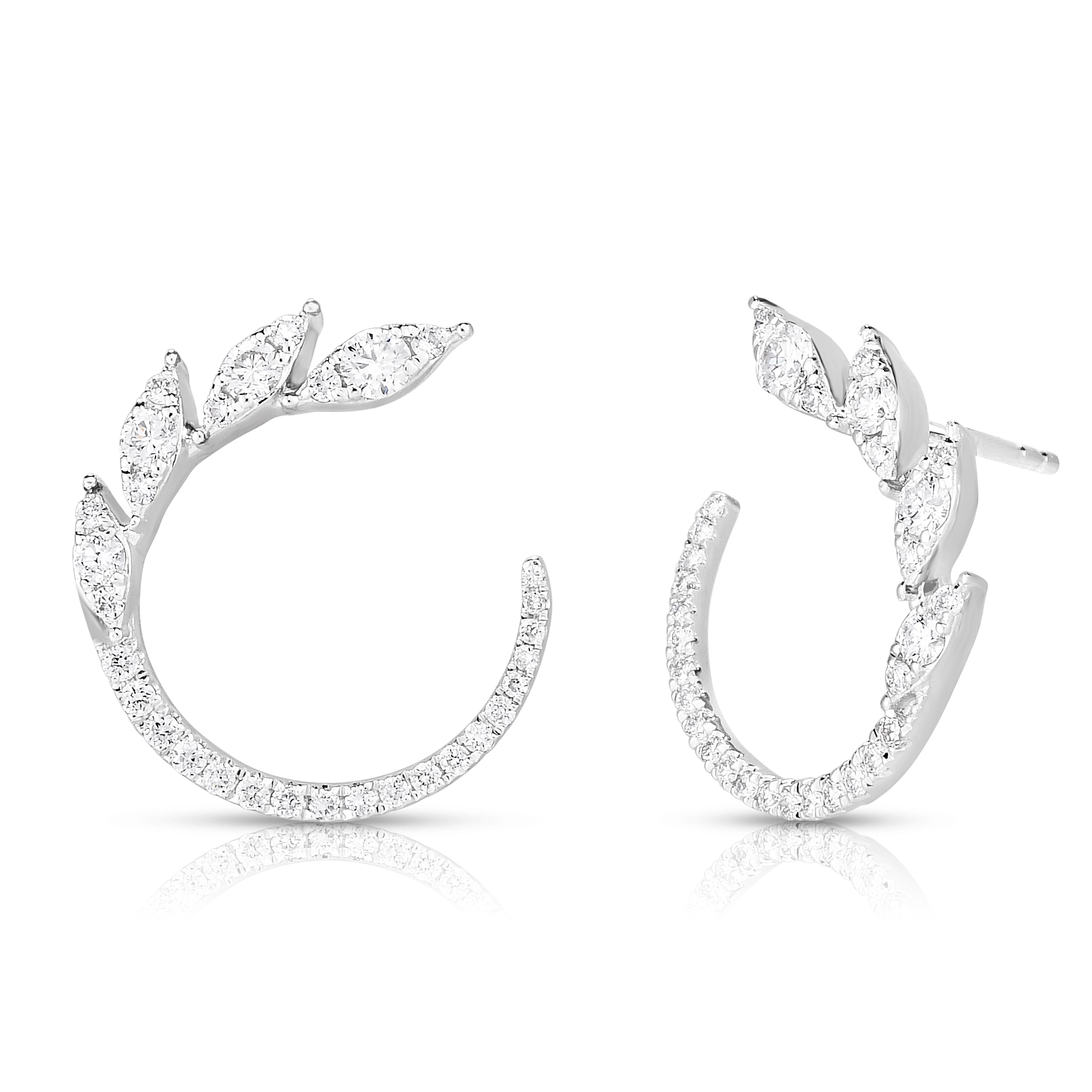 What are you waiting for? The hottest, most bedazzling stone of 2021 is calling, and we've got your answer. From marvelous diamond-coated garland earrings to captivating ring options, our marquise diamond jewelry is the ideal complement to your wardrobe. Indulge in gorgeous, rich illusion marquise diamonds with polished craftsmanship without the high price tag.