When it comes to look-at-me jewelry pieces that command the attention of the room, nothing beats our graduated diamond pieces. With single-prong construction, the minimal material places the diamonds on full display - creating a bubbly, unique, and downright show-stopping look.
Well, here at Urbaetis Jewelry, we noticed that you're just as obsessed as we are about single-prong accents. We took to the drawing board to create more stunning pieces you'll want to mix and match to design your perfect jewelry girl aesthetic.
Diamond Heart Necklace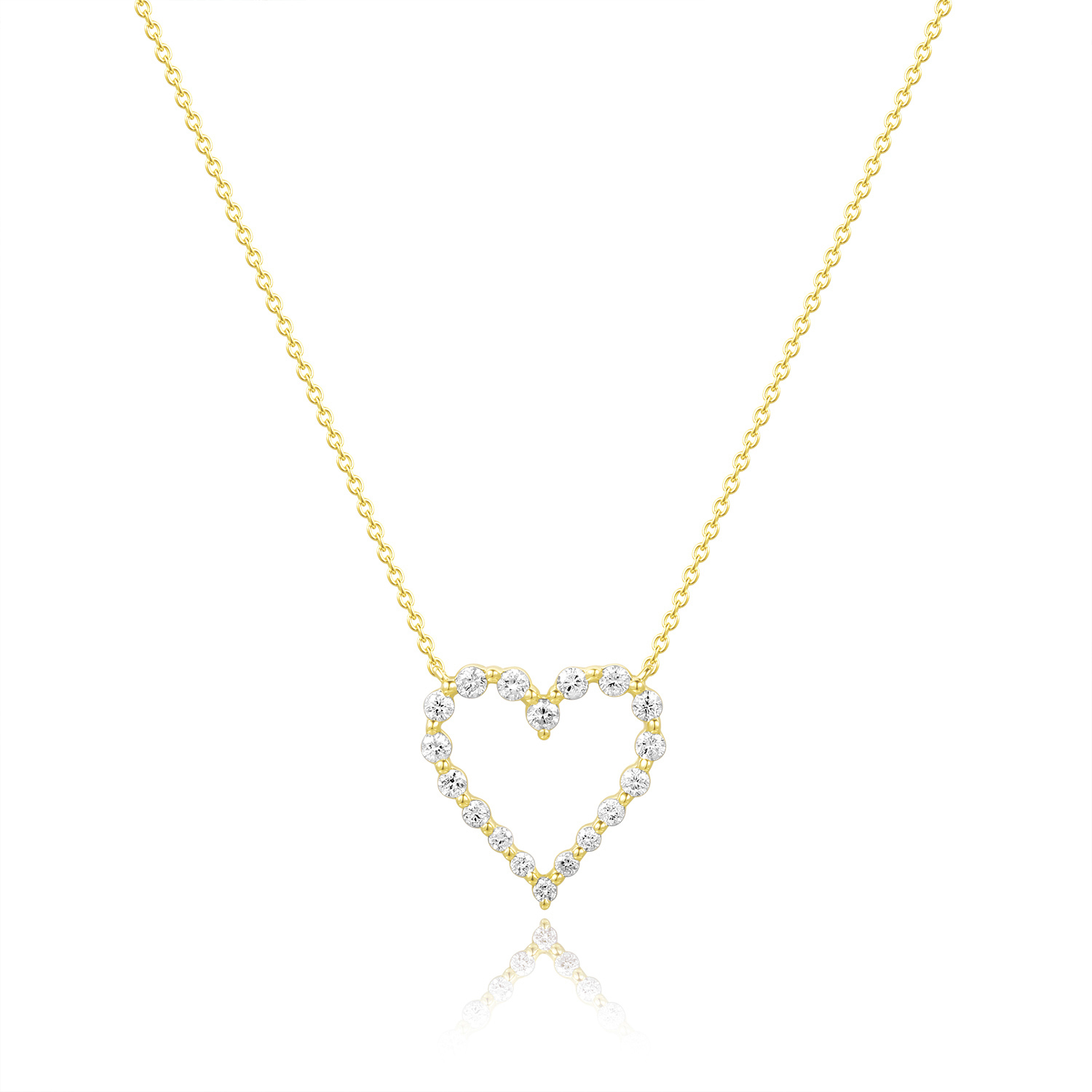 First up on the list is our Graduated Diamond Single Prong Heart Necklace, aka your new favorite amore-inspired piece.
This charming necklace certainly doesn't fall short on vibrant, in-your-face sparkle. Featuring 18 graduated diamonds perfectly stacked in an adorable heart symbol, it's an obvious must-have accessory to add to your growing jewelry collection.
There's simply no doubt about it: you're going to be smitten with this sparkly and chic heart-shaped pendant. Wear it alone or enhance it with other vivid accessories. Remember - two hearts are better than one. Seen here with our Gold Heart Confetti Necklace, Herringbone Chain, Diamond Tennis Necklace, and Graduated Single Prong Pendant.
Diamond Heart Earrings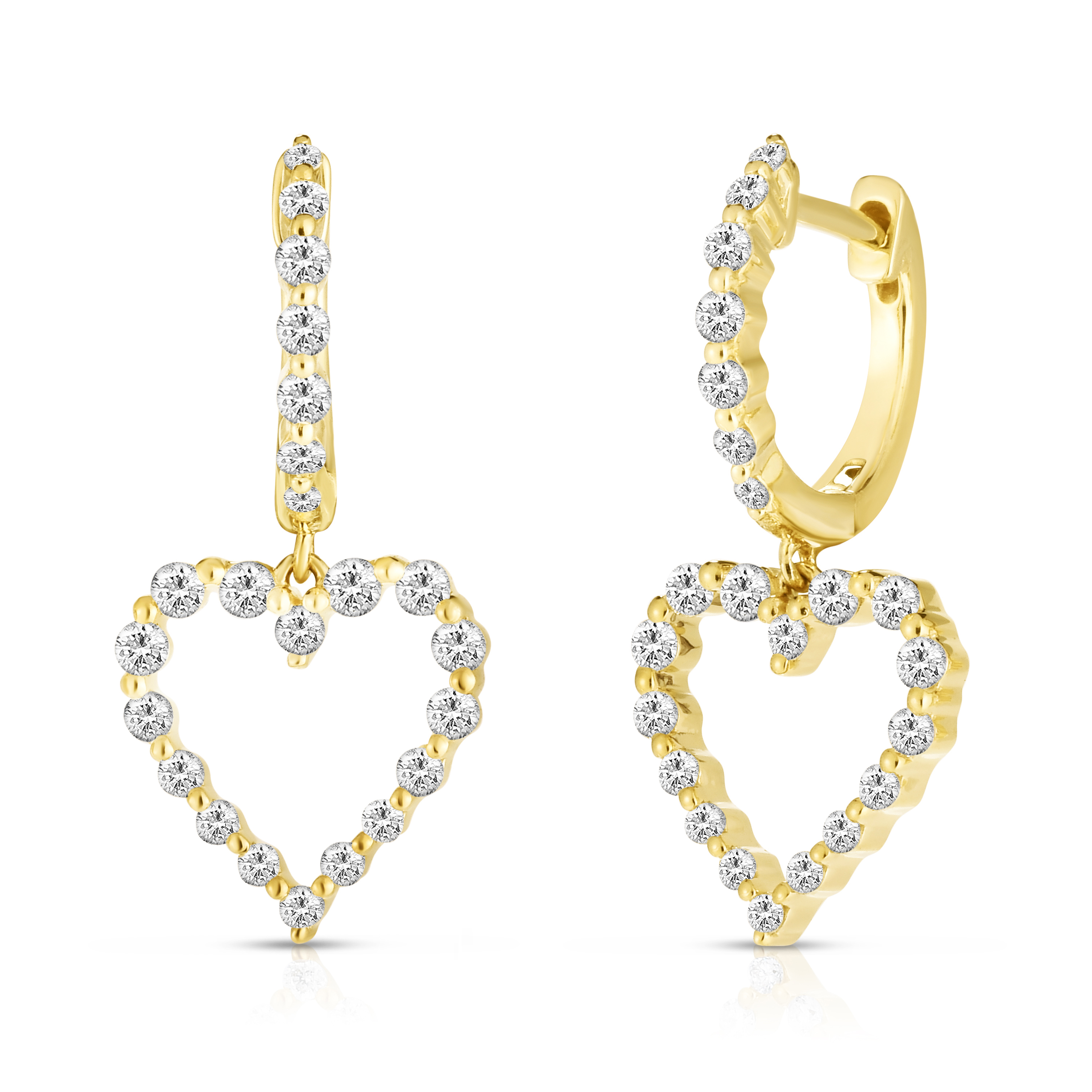 Typical heart earrings can get lost in translation, but being an afterthought isn't a concern with our Graduated Diamond Single Prong Heart Earrings.
These flirty earrings start with a delicate hoop decorated with a series of bright, twinkly diamonds. With a diamond heart dangling below, it's unsurprising that these lovely heart earrings shimmer and catch the light anywhere and everywhere.
Although these sweet earrings are the ideal combo of feminine and luxurious, they can still be effortlessly styled with other pieces for a captivating finish. Paired here with our Double Diamond Drop Chain Earrings and our 9mm Graduated Single Prong Huggies.
Diamond Heart Ring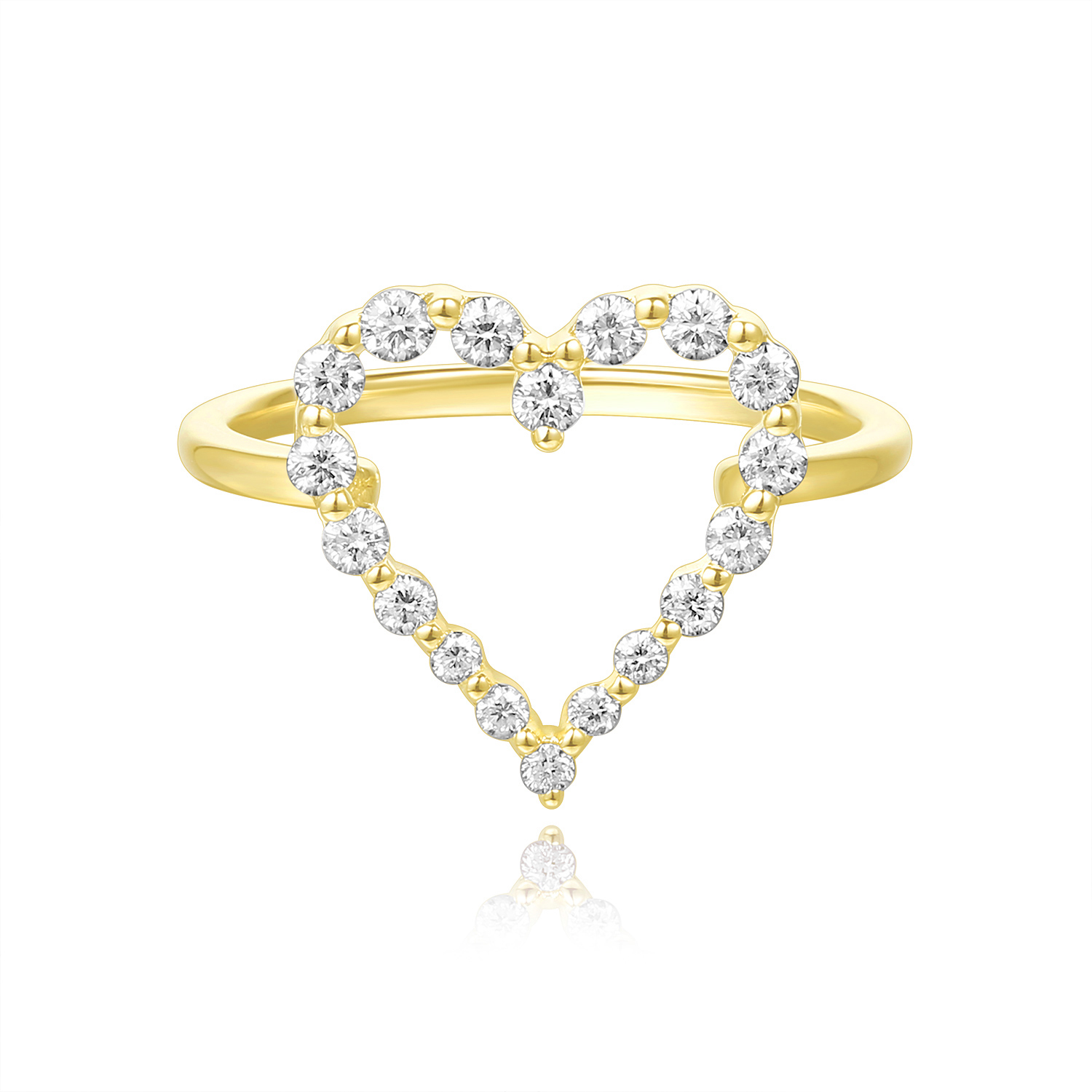 Let's have a quick heart-to-heart - you need this adorable Graduated Diamond Single Prong Heart Ring in your jewelry box, queen.
With 18 bedazzling diamonds sketched into a graceful heart, this dainty yet luxe accessory is bound to be your next fave accent piece.
Captivating enough to be worn alone? You bet. Minimal enough to be paired with your favorite effervescent rings? Absolutely.
So go ahead, babe, and wear this exquisite piece the "Urbaetis way" - mixed and matched to create an envious look that's big on trend and sparkle. Stacked with our Graduated Diamond Single Prong Ring, Pave Diamond Stackable Ring, Gold and Diamond Chain Ring, and our Gold Toe Ring as a pinky ring.
Which Pretty Single Prong Piece Are You Loving?
Single-prong craftsmanship is the easiest way to highlight the brilliance of diamonds while retaining a classic and elegant appearance. With our latest collection, you can indulge in heart-shaped, single-prong beauties that will leave you swooning. The only question is, which one of these single-pronged accessories leave you feeling smitten?