Why are women buying graduated diamond single prong diamond jewelry? We're investigating this diamond jewelry trend (and we swear it's not an excuse to play dress up).
Spoiler alert: We're into showing off some sparkle from fingers to lobes. And because striking statements can start with subtle nuances, we designed diamond jewelry that emphasizes that glitter-factor a step further. Meet our graduated diamonds in our single prong setting. Effortlessly pretty, these pieces showcase a calibrated design that puts the largest diamonds front-and-center, then trails off into more delicate stones.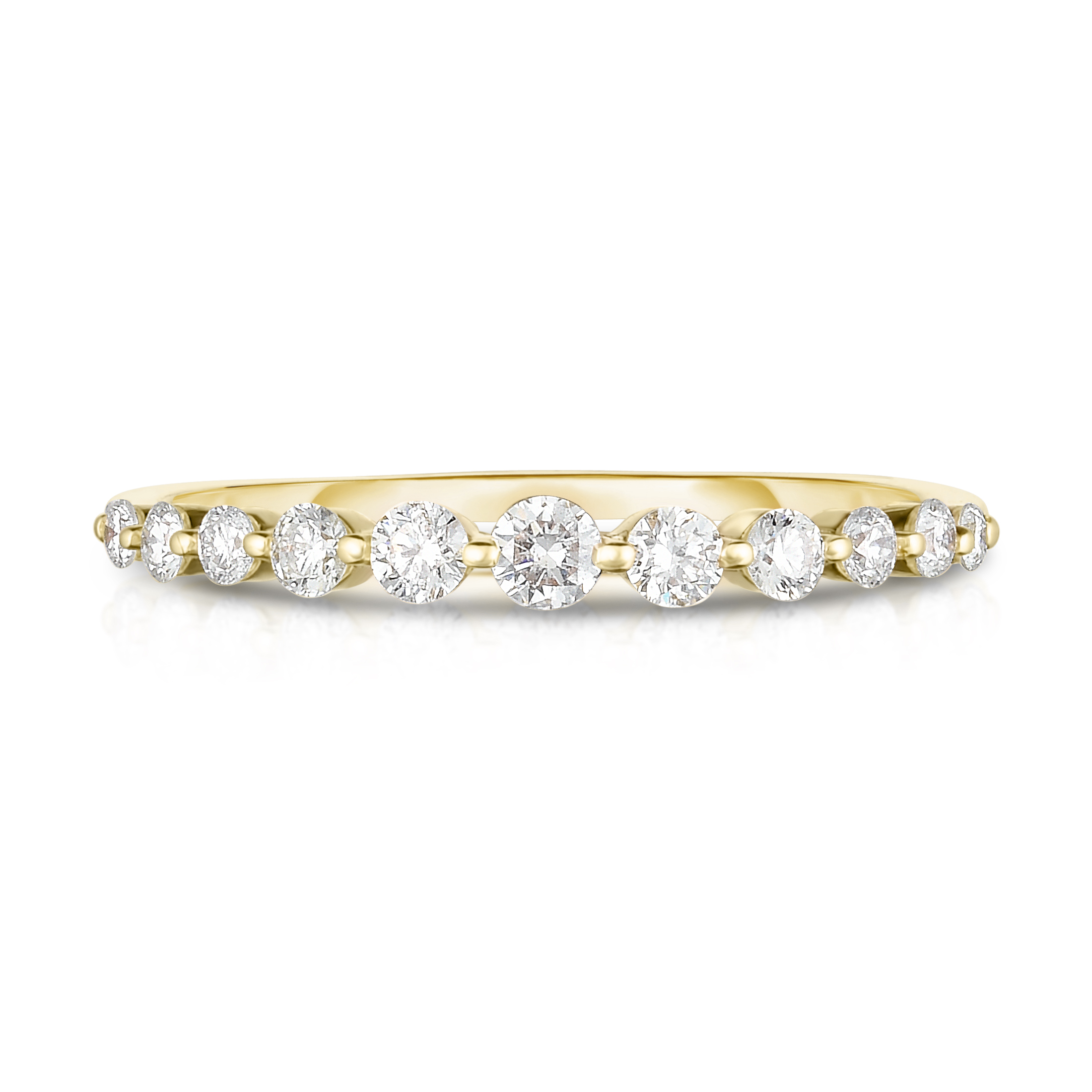 There are so many reasons to love this unique setting. The steady increase in stone size adds a hint of femininity and intrigue, while the climax of the largest stone looks like a glam little party on your finger, neckline, or ear. The prongs themselves emphasize the diamonds more than the gold, so all you see are dreamy accents.
Our best-selling graduated single prong pieces make a big impact while maintaining that dainty, dusting-of-diamonds allure. They're also versatile. Our ring is perfect for daily wear and our hoops can be worn from weekend to wedding day. (Honestly though, you should see what those hoops can do to jeans and a tee.) Our pendant is perfect for layering and dazzles when worn alone.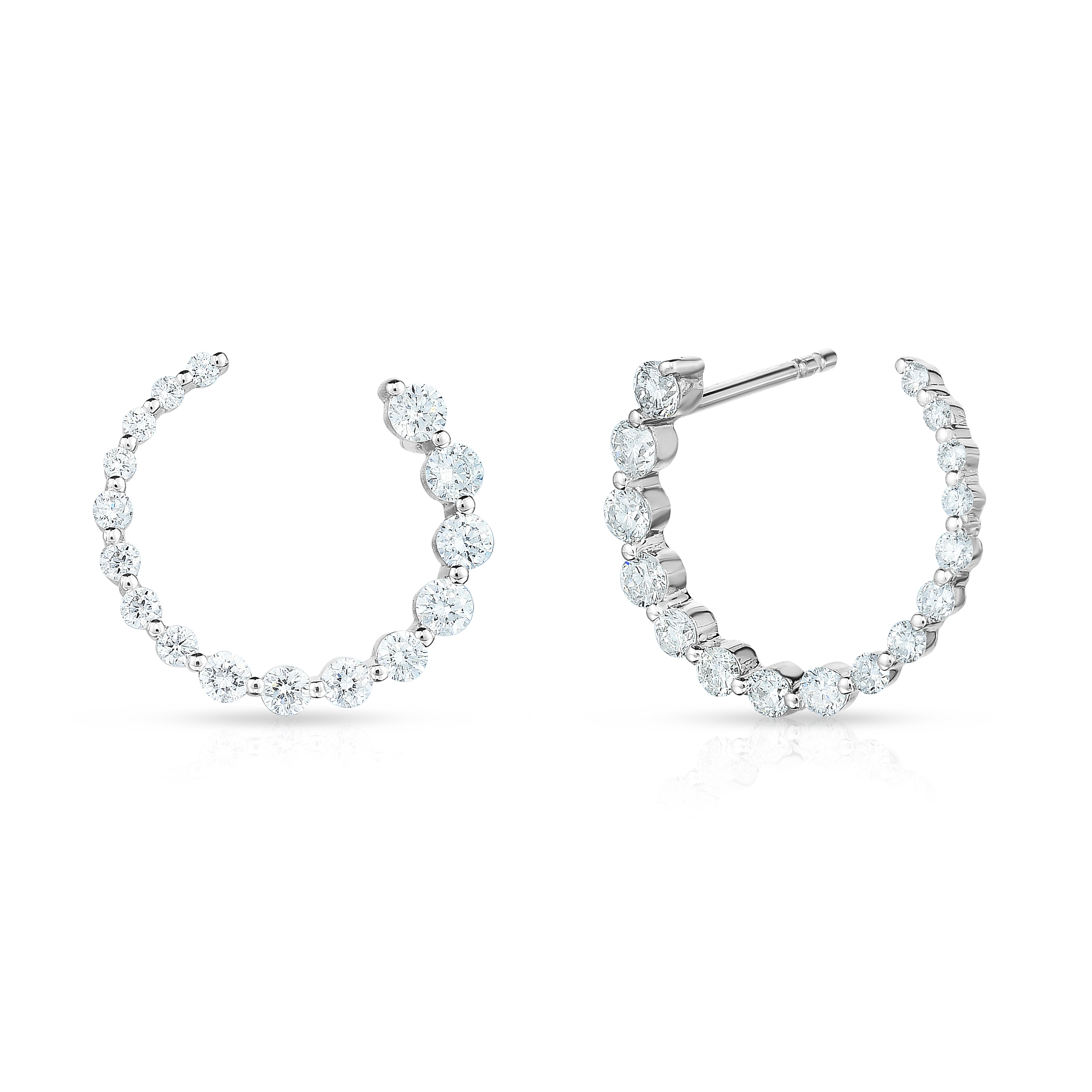 Another thing we love about these hoops? The "garland" style design keeps the diamonds front-facing and perched perfectly on the ear. Whether you're catching a glimpse of yourself in the mirror or making eyes at your date across the table, all the eyes see are diamonds.
Shop our best-selling graduated single prong pieces below. And remember: URBAETIS jewelry won't discolor, oxidize, or tarnish. 14k gold is made to withstand the elements without losing luster—so go ahead, wear it every day. Our diamonds are whiter and brighter, near colorless in grade and gasp-worthy in every way. Sustainable and ethical sourcing means you can feel good about all of that sparkle.