Your zodiac sign is a manifestation of who you truly are. Whether you're a courageous and passionate Aries or a social and gracious Libra, your zodiac sign is the perfect representation of your personality, strengths, and compatibility. It's no wonder why zodiac diamonds have become so immensely popular.
Diamond Zodiac Necklace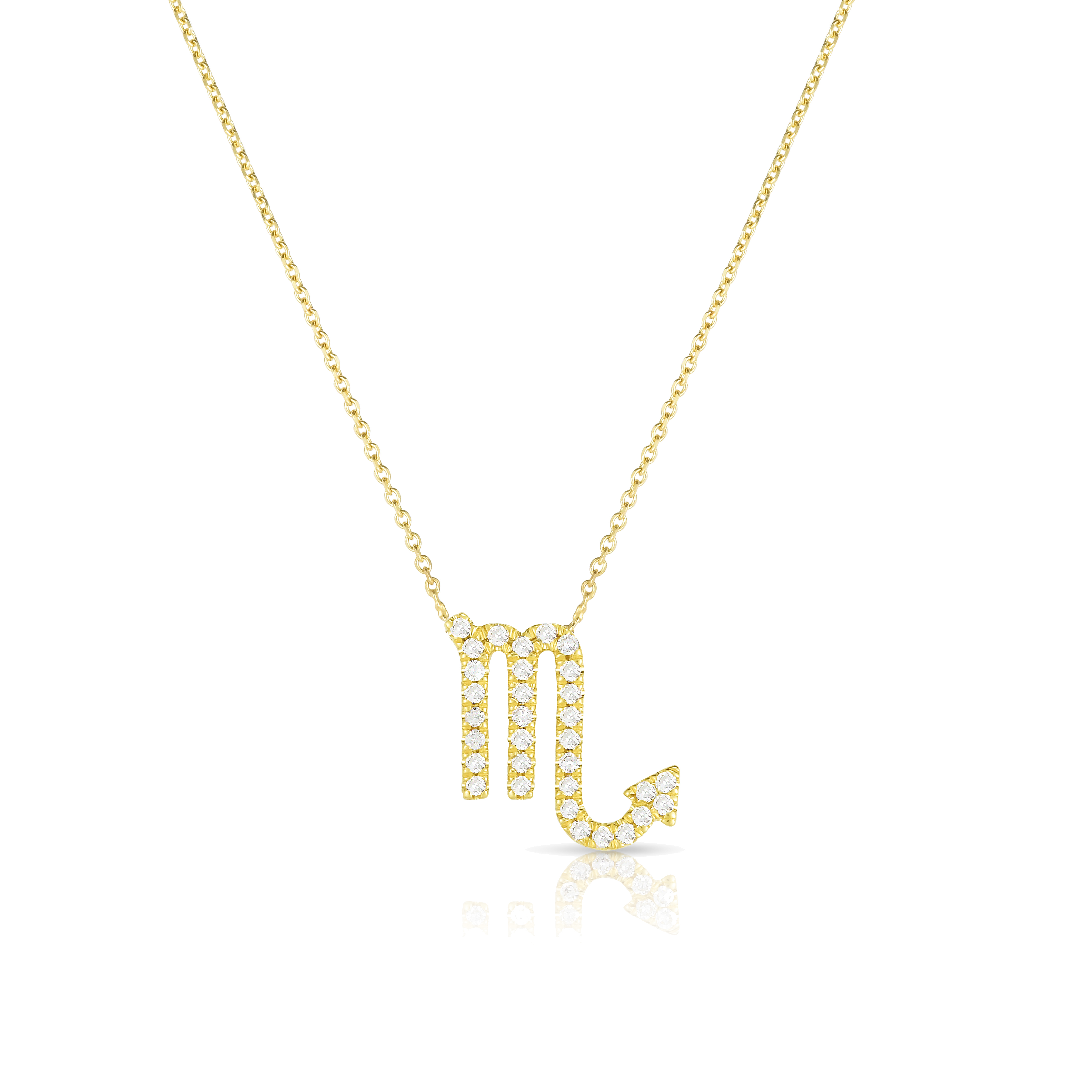 This lovely diamond zodiac necklace is one of the trendiest and most popular zodiac jewelry options. It puts the zodiac sign right on display in a new and bedazzling way. Each 14k gold charm is aligned with stunning diamonds that will turn heads. Available in white, yellow, and rose gold, you can surprise your recipient with an entirely customized zodiac necklace they are sure to adore.
A diamond zodiac necklace is a perfectly personalized and versatile piece that can be worn in many ways. You can tuck it under her shirt, holding it close to your heart and feeling the energy of your sign. With a perfect arrangement of sparkling stones, you can also mix and match from casual to lavish attire and layer if desired.
Diamond Zodiac Bracelet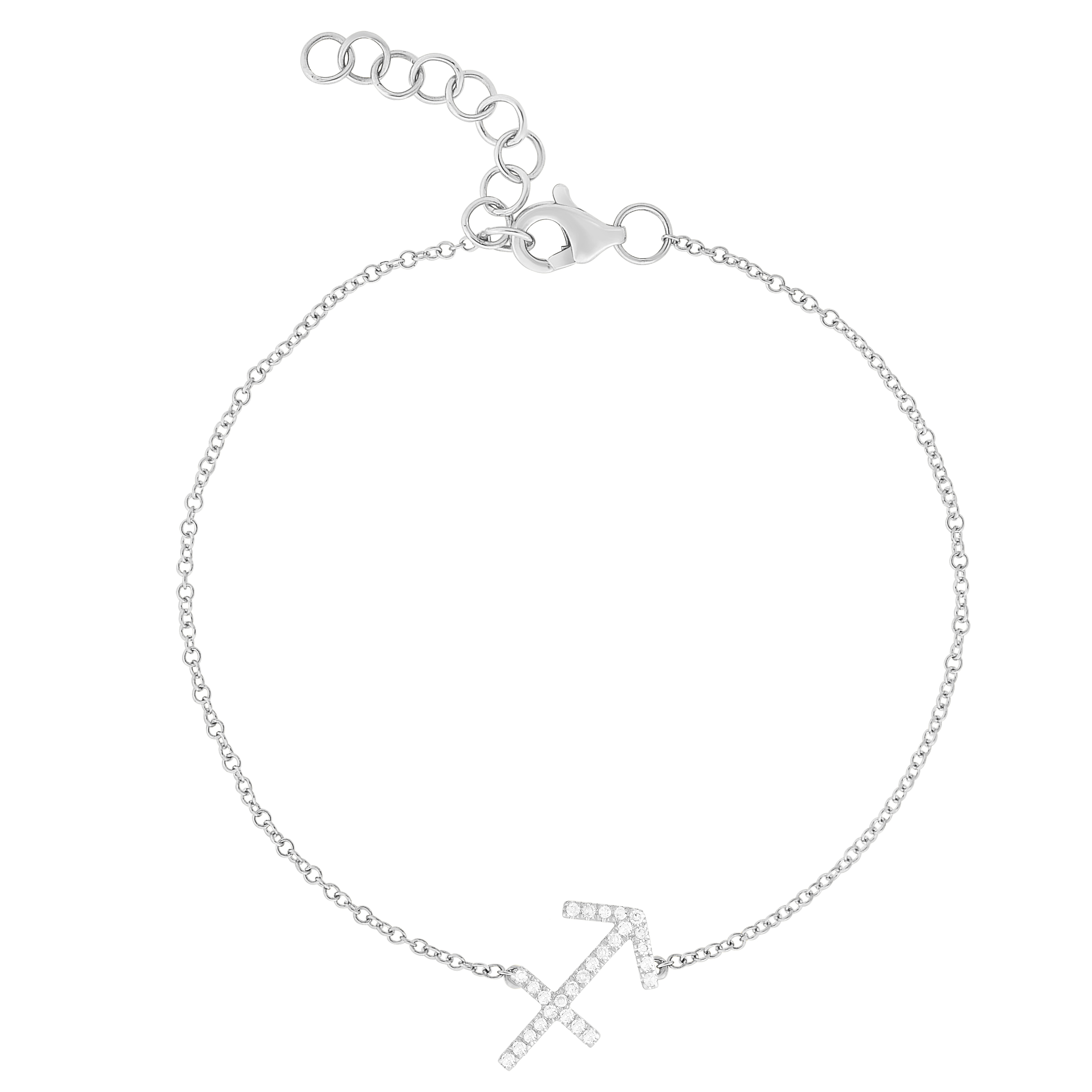 For an option that is a bit coyer yet still brilliant, consider a diamond zodiac bracelet. These captivating pieces of zodiac jewelry come with an attractive adjustable cable chain that clenches a dazzling 14k zodiac sign. Whether they're the archer, the crab, or the water-bearer, they will enjoy zodiac jewelry that covers their sign with luminous diamonds that shimmer with every step.
Diamond Zodiac Rings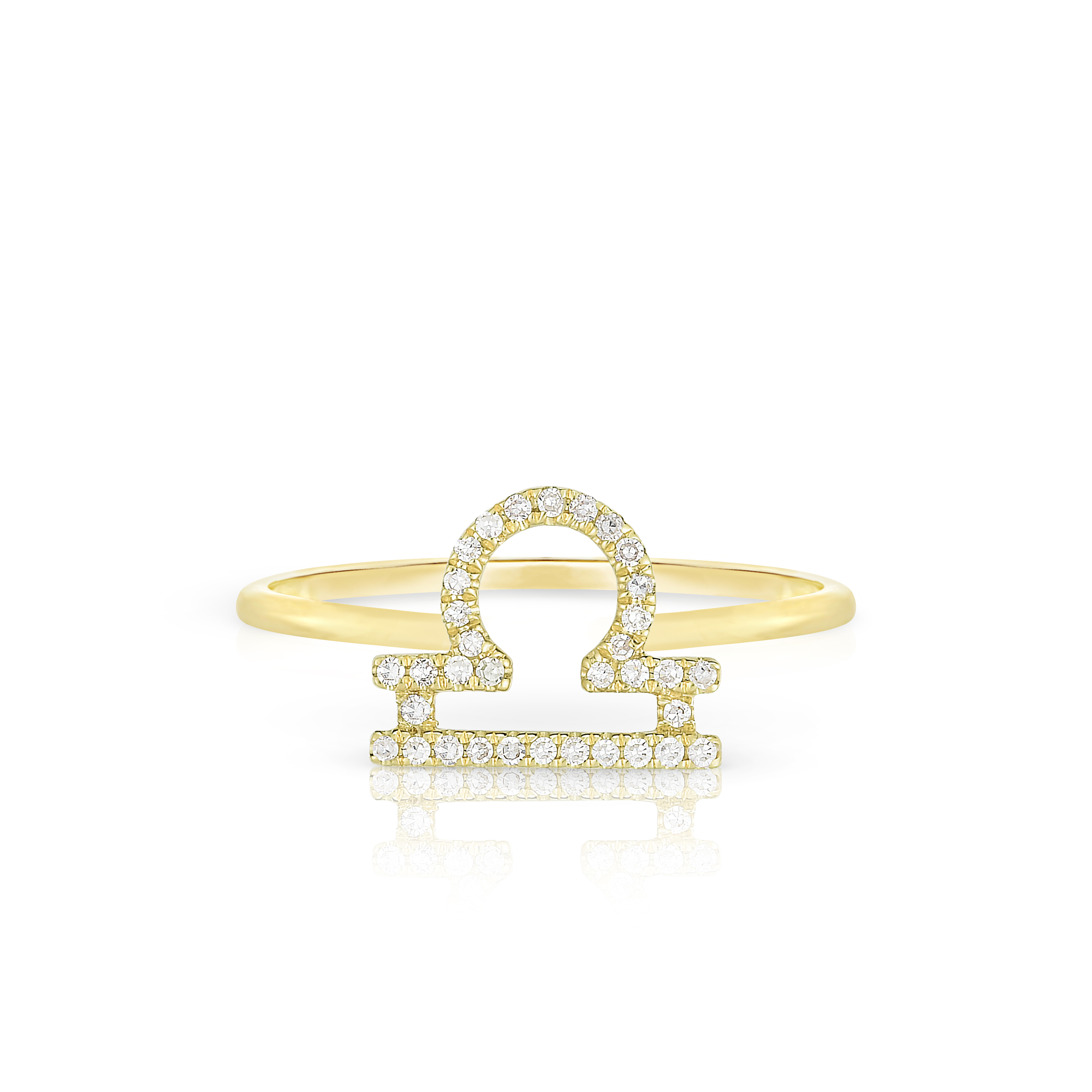 Have your stars aligned? Are you looking for "the" ring? Going the untraditional route with zodiac rings is an excellent way to put your love and affection on full display. Zodiac rings are a smart way to show her how much you know, understand, and care for her. Entirely customized to her unique personality, these starstruck zodiac jewelry pieces are sure to "wow" with a collection of extraordinary diamonds from the top to the bottom of her sign.
Zodiac rings aren't just for astrological signs in love; they make the perfect gift for your artsy or boho-chic gal pals, too. The minimalistic yet alluring collection of diamonds plays well with other jewels, whether she's a trendsetter with a complex combination of edgy pieces or prefers an understated style.
It's Time to Captivate...
Whether you're shopping for your girlfriend, best friend, mom, or purchasing for yourself out of self-love and realization, you can't go wrong with a diamond zodiac sign piece of jewelry. These effortlessly classic and chic jewelry pieces are customized to align with their minds and bodies. Buying one of these statement pieces shows that you adore who they are on the inside.